We get a lot of questions about Shark Possession limits at the VA Beach Fishing Pier, so here are the Shark regulations 2016:
SHARKS (All species except smooth and spiny dog sharks)*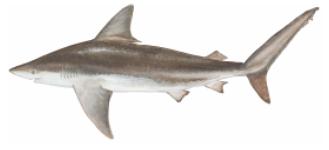 Regulation 4 VAC 20-490-10 et seq.
Minimum Size Limit: 54 inches fork length **
Possession Limit: 1 per vessel ***
A non-boat assisted shore angler is entitled to a vessel possession limit
Season Closed May 15 – July 15
(Includes Blacktip, Bull, Great Hammerhead, Lemon, Nurse, Scalloped Hammerhead, Smooth Hammerhead, Spinner, and Tiger Shark)
Federal waters, beyond the Three Mile Limit governed by different regulations set by the Mid-Atlantic Fisheries Management Council.
*Recreationally Prohibited Species – It is illegal to take, catch or possess any shark from the "Recreationally Prohibited Species" list, as defined in Regulation 4 VAC 20-490-10 et seq., including but not limited to the following species commonly encountered in Virginia: Atlantic Angel, Dusky, Sand Tiger, Sandbar, White, and Bigeye Thresher Sharks. No size or possession limits apply to Dog Sharks.
**All sharks (All species except Spiny Dog Sharks) must be landed with head and fins attached; hammerhead sharks must be 78 inches fork length (FL) or greater, no minimum size applies to Atlantic Sharpnose, Bonnethead, Blacknose, and Finetooth Sharks.
***Possession limit for Atlantic Sharpnose and Bonnethead Sharks is 1 per person.
Sharks may only be taken by handline or rod and reel; Spearing and bowfishing illegal.
Capture Citation: RELEASE ONLY
Release Citation: 72 IN.